NOTICE FOR 24 NOVEMBER 2018
Sorry about all of the downtime with this website. I temporarily relocated to Italy in late September 2018 en route back to the USA. I really had no other choice. I was able to leave Italy and the Schengen Region in Early October 2018, without incident. I even asked the Italian Polizei if they thought I would be fined, stopped or otherwise hassled when I leave Schengen and they did not seem to think so, so I just had to wait and see. In fact, I was able to clear border checks and customs after explaining that I was leaving because I had overstayed a tourist VISA and that was the reason I was leaving. The Polizei said I am not a "criminal", and I told them, "no kidding", criminals have been assaulting me, stealing stuff from me and otherwise hassling me almost ever since I arrived in Europe in March 2017.
I lost count of how many times I was a victim of a crime. Quite a few incidents in Austria, theft of two suitcases at the Keleti train station in Budapest, Hungary, although I was partially compensated for that loss, but not really beause some of the lost items were priceless. Armed robbery (sort of, with a knife) in Ukraine and then a mugging in Ukraine a few days later, also with a knife, both reported to the local police, although probably no police reports because I did not see one or sign one for either incident. Austria: MacBook Pro computer, stolen. iPhone 6, stolen. iPhone 6 lost before that, all reported to the Polizei. Then there was that incident involving the WC at Hauptbahnhof, the theft of personal property out of a suitcase in front of Marihilfer Kirche on Mariahilferstrasse, multiple harassments by the local Polizei. Austria started to become a not very hospitable country.
Romania is an interesting country. There is a lot of poverty and crime, but there are also some very beautiful places and a long history that goes back centuries. "Maria" (she gave a very nice walking tour that I still have a video of) gave a very informative and pleasant walking tour, and they have some nice art museums in Bucharest. I do not think I was technically the victim of a crime in Romania, same for Moldovia, Poland and others, and, so far, Italy has been OK.
One thing I discovered is that it might be possible for me to apply for Italian citizen based upon my paternal grandparents having been Italian when they immigrated to the USA. It would be really difficult to do that as a homeless person without access to documents, e-mail, the internet or public records.
Translation engines (see below) are kind of amusing sometimes (see translation project below). BING / Microsoft Translate and Google Translate had a little trouble with the first paragraph of the Guten Morgen message from 27 Setpember 2018 ("zähneknirschend" is a German word). It probably is derived from weeping and gnashing of teeth as described in this Wikipedia article.
That trip that I took to Frankfurt, Germany was really costly, although not a complete waste because I did get some work done there in the Apple Store and at internet cafes on the business and the website. That visit that I made to the medical clinic there was a complete waste of time and money. I paid for a clinic visit. They referred me to a surgeon (chirurgo in Italian, Chirurg in Deutsch), and I could not afford to see a surgeon. One reason I went to the clinic in the first place was to get some prescriptions refilled, which they refused to do, so that really was a waste of time, money, energy and effort in Germany.
A person usually needs a prescription for Prednisolone or Prednisone in Europe, and the same is true for most other prescription medications, like those for cholesterol and Bipolar Disorder or Seizure Disorders. It is interesting that some of the medications historically and currently prescribed for Bipolar Disorder are actually also used to treat seizures, like carbamazepine, lamotrigine, and valproic acid. Others, like antidepressants and antipsychotics are used to treat some of the symptoms of Bipolar Disorder, like depression and mania and/or psychosis. ECT is a little controversial, but that is still used in the USA as a treatment for severe depression or refractory Bipolar Disorder that is unresponsive to other therapies. I should say that, based on personal experience, 2nd/3rd-generation, or atypical antipsychotics have a lot of really bad side effects, see Atypical Antipsychotic Agents.
I have to say that the Dolomites region where I was in Italy, near Belluno, was really picturesque (I posted some recent photos on one of my Facebook pages and on Instagram). It looks like it is in the middle of the Alps in a small ski resort that is really not even open yet because the ski season has not quite started yet. I finally did upload some photos to one of my 3 FaceBook accounts. but I might want to keep some of those photos for a book because if I upload them to Instagram or Facebook I will end up in this huge legal battle with FaceBook and Instagram about intellectual property rights. It looks like it is situated in the middle of the Dolomites.
I eventually became frequently sleep deprived and homeless because my I did not want to waste money on expensive Hostels or cheap Hotels, or even on any sort of lodging whatsoever, especially when the weather was nice and there was a safe place to sleep outside. In fact, I slept in a park under a picnic table near Ottakring just outside of Vienna, Austria during a huge thunderstorm that occurred in late September 2018 in the city of Vienna, Austria. "They" apparently wanted to see how long I would last as a homeless person, not long with the nights getting colder. I am still sort of physically, emotionally and mentally exhausted. That is a really bad state to be in as a homeless person. In fact, it is just a bad state to be in, period.
The answer to the title question, "Are Some Idiots Savants ? Yes ! Some Are.", is: "YES !, some are." There are scientific peer-reviewed articles about that kind of thing. If you are interested, click on the link below:

The savant syndrome
Treffert, D. A. (2009). The savant syndrome: an extraordinary condition. A synopsis: past, present, future.
Philosophical Transactions of the Royal Society B: Biological Sciences, 364(1522), 1351–1357.
http://doi.org/10.1098/rstb.2008.0326
An interesting thing about one of the authors of that paper is that he has a FaceBook page here:

Darold Treffert FaceBook Page
---
Keeping the references below and deleted the specifics about who I had a discussion with about psychology at the club.
Warning.

This Web Page for SOME IDIOTS ARE SAVANTS is under active development. STRIPE payments / donations for 5 € seem to be working though.

I SHOULD MENTION SOMETHING ABOUT MY "SPONSORS". NONE OF THEM ARE REALLY SPONSORS, BEYOND LETTING ME PAY THEM FOR THINGS THAT THEY SELL TO THEIR CUSTOMERS, ALTHOUGH I PROBABLY USE THE WIFI AND ELECTRICITY MORE THAN MOST OF THEIR CUSTOMERS, WHERE THAT IS EVEN ALLOWED.
The first part of this website is really difficult to understand, so I deleted much of the prior material and have reduced it down to just a few sections that might actually be fun and useful for people to read, listen to and look at. Mostly, a language translation project, European Hostel reviews, street musicians and some relatively random posts about various topics. Some of the highlights are below and on the other pages in the top menu and in the sidebar.
Guten Morgen message from the Kronen Zeitung with multilingual translations by Google and other links on this website.
Or, you might be interested in a number of links to other websites that I am still working on here: News (Local, Regional & International), Weather, Sports, (Health, Medicine, Wellness), Social Media & Communication (FaceBook, Instagram, LinkedIn, etc.) etc.
The fact that I pay my sponsors money for goods and/or services and that they pay me absolutely no money is one reason why I need to ask for donations, subscriptions or other forms of financial support in order to keep this website up and operating.
If you are interested in supporting that effort you can jump to this section or directly to the 5 € donation button.
I have received almost no contributions to those GoFundMe drives from anyone but myself.
I did get an response to my Craigslist ad that was a little strange. Someone who collects diplomas is intersted in mine. I have / had several.
I think I am going to reorganize the website(s). This one will still be sort of like an online news outlet that experiments around with Google Translate. There are a couple of others waiting to be developed at:

www.idiocracy.fun, which will probably include some photos of paintings taken at the Kunst Historisches Museum. I sent an e-mail to 'Ilse' about that earlier, but now that my computer with all of those photos is missing I might have to return to Vienna to take more photos in the Museum. I did make it back to Vienna, now the 21st of August 2018, and I still have my annual pass to the Kunsthistoisches Museum, so if I do not die of exhaustion or starvation soon, I might be able to go back into the Museum to take some additional photos of the very same paintings that I had taken photos of previously. Retracing footsteps gets to be really old after awhile.
www.idiocracy.online, which is yet to be determined, but it could be an online store or shop, or subscription service.
www.radimaging.net, which could be a mirror for that failed startup medpics.com later.
If you want to donate money to any of my various projects, please just jump directly to the:
GoFundMe drives and other fundraising projects.
I did write a semi-interesting short story about the time that my iPhone 6 was lost, probably not stolen. That happened at KarlsPlatz. I was homeless that night, and I think that when I got up in the morning I failed to realize that my iPhone 6 was left on the ground somewhere. I think that some homeless person picked it up and wandered around with it, although the phone had been tampered with when I got it back. I used Google translate to translate the English version of the story into several other languages. There is a Police report for the lost iPhone 6 incident. For some reason, there is not a police report for the time my iPhone 6 was actually stolen. The short story links are shown below:
---
The website is still being developed, but the items below are on the list:
Online Free Press:

Kronen Zeitung Guten Morgen e-mail in multiple languages
Local and International News Links

2nd or 3rd Book in progress:

I actually helped co-author one, a non-fiction medical book, that was published, believe it or not.
There was a second medical book that did not get published.
I am working on another book now, a different genre, but I am not sure that I will ever finish it or publish it.
I have a number of audio recordings and videos that I might want to use in the book, so it needs to be an eBook. Here are some of them:

Your browser does not support HTML5 audio.

Interview with Russian Law Student

Customer Service Call to the Social Security Administration in the USA. WARNING !!! AT LEAST R-RATED !!!, commented out for now.

Independent Hostel Reviews
Documentary News Series
Love Stories
Travel Blog
PLEASE SEND COMMENTS OR SUGGESTIONS TO: Customer Service E-mail.
I also have a few GoFundMe Drives, but I should deactivate the one for Wiener Tafel (deleted) because they never got back to me about using their bank info for the drive that I started up for them.
Unfortunately, I got a notice from STRIPE recently about them shutting down some of my STRIPE accounts with them, probably just the GOFUNDME campaign drive accounts:

"This is just a reminder that you will no longer be able to accept payments through Stripe beginning 7/10/2018. Once again, we are sorry that we can't work with your business. If you feel you have received this message in error, please contact us right away by replying to this email.

It looks like some of my STRIPE accounts are still working. I might need to add a better payment confirmation methods on the website rather than just an e-mail confirmation, maybe tomorrow, 4 September 2018.

GoFundMe.com campaign (Joint Venture Supplement - inactive). Link to Joint Venture Supplement - inactive. The original campaign, the Joint Venture, was shut down after raising 20 Euros. I owe my co-star 10 Euros.

See below:

GoFundMe.com campaign (Starving Writer Fund Drive - Still active !): Link to Gofundme dot com campaign for starving writer, 2500 € goal, medical & business expenses, theft of personal property.

See below:

Deactivated GoFundMe.com campaign (Wiener Tafel, Charity Org in Vienna, Austria): The old URL's apparently go dead once a campaign is deactivated. If you live in Austria and have a bank account, their IBAN is: AT09 2011 1310 0530 3005, SWIFT/BIC: GIBAATWWXXX. You might be able to donate in your bank lobby.
Just created another GoFundMe Campaign for a Youth Development Project in Nigeria and Africa. This sounds really interesting because the project founder wants to build an IT school in Nigeria and then maybe elsewhere in Africa. That has been a lifelong dream of his. Some details are aleady on this GoFundMe drive, and he also has his own Fund Drive under another GoFundMe account. PLEASE HELP if you are interested.
Failing Business Startup (Still has potential): Link to MedPics, a Telemedicine Consultation Service
Cabo San Lucas Airport Shuttle Service: Link to Los Cabos Airport Shuttle Service, Mi hermana en Baja Sur, México
Cabo San Lucas Airport Shuttle Service: Link to www.shuttlestocabo.com, Mi hermana en Baja Sur, México
Realtor in Cabo San Lucas, México: Link to Realtor in Cabo San Lucas, México
Realtor in Cabo San Lucas, México: Link to Realtor in Cabo San Lucas, México
Austria might want to think about offering these: Artist / Writer VISA for Digital Nomads


FEATURED INTERNATIONAL & LOCAL NEWS, WEATHER FEED FROM WEATHER.COM, SPORTS . . .
Kronen Zeitung Daily E-mail

(Deutsch: Kronen Zeitung Tägliche E-Mail)

And maybe as one of these:

, see

Blue Wizards
---
Google translate is functioning relatively well and I have a Google Developer account, so I will keep using it. There is something called iTranslate that was an Apple Design Award Winner in 2018, and BING / Microsoft has their own translation engine on the internet here. I actually have some Microsoft accounts also, so I should check out BING's performance also. I stumbled across Klingonisch on Bing, and I found an Elvish translator on a website somewhere, www.jenshansen.com, so I might have to experiment around with those also. Someone also told me about a contextual language translator. It might be this one, Link to www.reverso.net, although it does not look like they have a https connection. On 16 September 2018 I was sitting next to a German speaking person named David who later said he is from Belgium. He and I had an interesting discussion for maybe 30 minutes during which he told me about another language translator that can be found here.
In the near future, I should probably just use an AJAX call or an API call to automate the process of translating from Deutsch into as many languages as Google has avaialble because that would be much easier than doing it manually, maybe sometime when I have more time on my hands. One problem with making that procedure completely automated is that the Google AI engine that is apparently learning how to translate languages would stop learning how to do that and would just arrive at a "steady-state". Another problem with that is that Google, Inc. recently locked me out of my Developer and G-Suite account with them, although it looks like I might have access again.
Staying with translations into languages that are popular, that I have at least a little familiarity with or which are native to people who I have met recently. My language list has gotten pretty large at this point. I should not have to add many more to represent most of Eastern and Western Europe. I started sort of building a control panel for this website, and I might eventually just migrate away from Joomla ! completely, but not yet, because Joomla ! does have some very nice features. I temporarily disabled a number of languages for now because it takes much time and effort to manually go through the translations everyday. That takes time away from development work. I should probably add the Romance languages back later.
Some time ago I met a Universität Wien law student at a Starbucks off of Graben near Stephansplatz in Vienna, Austria, so that is one reason why I added Russian to my language list (she is Russian, listen to the audio recording). I told her the same story that I have been telegraphing all around Europe for months now. She was even aware of that international arbitration law competition that was held in Vienna, Austria. I learned about that from a Turkish law student from Istanbul, Turkey while I was just sort of hanging out at the Vienna International Airport because I was thinking about leaving Austria in order to comply with the Schengen Region rules governing travel within the Schengen Region. I cannot believe how many law students they have at that Universität. It must be one of the largest law schools in Europe.

I even have a pretty interesting audio recording of my interview with the law student from Russia, but I am not sure that I want to post it on my website yet because she might sue me for libel or slander or something. I did listen to it again though and it really sounds OK to release into the public domain.

I could probably listen to the audio recording below twice per week and not get sick of it.

Here it is:

Your browser does not support HTML5 audio.

I actually have personally met quite a few Russian & Ukrainian men & women, and I even recently inquired about obtaining a VISA to travel to Russia, probably St. Petersburg (Leningrad), or back to Ukraine, mostly so that I can continue working on my book and/or my movie project. I could mention that another one of my real-life and fictional girlfriends is Russian. The one that I am thinking of recently traveled back to her home town called Novosibirsk, and then to Singapore and Malaysia. I have no idea where she is now or if she is going back to Siberia or returning to Vienna, Austria at some point.

Even more bizarre is the fact that I sent an e-mail to the Italian Embassy recently asking about how a person can apply for citizenship with that country. I am still trying to work all of that out. I was out at the Vienna International Airport (Flughafen) again recently and met a young Italian from Milan. She and I had coffee together just after midnight. She was en route back to Milan where she works in something similar to a pastry shop.

Afrikaans is an interesting language. The Dutch, the British and other Europeans inhabited South Africa some time ago, and that is probably how the Afrikaans language evolved. Sort of amazing, but the Constitution of South Africa recognizes 11 different langauges: Sepedi, Sesotho, Setswana, siSwati, Tshivenda, Xitsonga, Afrikaans, English, isiNdebele, isiXhosa and isiZulu.

I try to make up for yesterdays by getting an early start on the following days, sometimes, but not always. There have been days when I have forgotten to translate the Guten Morgen message completely, and then there was that time when my iPhone 6 was lost, missing or stolen and I spent almost all day trying to find it. I even filed a police report, and then later found the iPhone 6 myself through amateurish detective work and then wrote a short story about that incident and posted the story right here on this website. I have been hoping that people would read that and then contribute like maybe 2 or 3 Euros because I could use 2 or 3 Euros for something. Since then, my iPhone 6 and my MacBook Pro were stolen, but that was my fault because I was taking a nap during the daytime in a park and someone stole those from me.
Puzzles and Horoscopes
If there are no references, just click on the logo to read the Kronen Zeitung Online for details . . . or click on a language below for a mostly BING translation.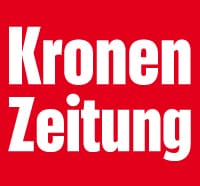 Scroll up a little for a little background information about this project.
Please excuse the huge mess now with multiple language classiification schemes and overlap. It is complicated.
Guten Morgen !
Zu viele Kinder von Eltern getrennt. Es sind erschreckende Zahlen, die heute im Mittelpunkt unseres aktuellen "Brennpunktes" stehen: Schon knapp 14.000 Kinder sind in Österreich, wie es Amtsdeutsch heißt, "fremduntergebracht", leben also nicht bei ihren Eltern - mehr als 5000 davon bei Pflegeeltern, mehr als 8000 in sozialpädagogischen Einrichtungen. Längst schon zu viele, wie Jugendanwältinnen meinen. Es könnten aber bald noch mehr werden, weil ein neues Gesetz die Situation weiter verschärfen würde. Was dabei besonders auffällt: Die Situationen in den einzelnen Bundesländern sind grundverschieden. Das ist wirklich unsinniger Föderalismus!
Kein Nein zum Kopftuchverbot.Das ist ja eher ungewöhnlich: Für die türkis-blaue Idee des Kopftuchverbotes auch an Volksschulen kommt einmal KEIN kategorisches Nein von der Opposition. Sowohl SPÖ wie Neos können ihm etwas abgewinnen. Sie verlangen aber eine Gesamtlösung in der Integrationsfrage. Das scheint konstruktiv!
Kein "Drüberfahren".Gerne wird der ÖVP-FPÖ-Regierung ja "Drüberfahren" nachgesagt. Beim sogenannten "Standortentwicklungsgesetz", das vorgesehen hätte, dass jedes Großprojekt, dessen Baugenehmigung länger als 18 Monate auf sich warten lässt, trotz Umweltbedenken automatisch erlaubt wird, lenkt die Regierung nun ein. Am Mittwoch soll eine abgeschwächte Form beschlossen werden.
Einen schönen Tag !
Good Morning !
Too many children separated from parents. They are frightening figures that are now at the heart of our current "focal point ": Already almost 14,000 children are, as the official German is called, "strange-housed," so do not live with their parents-more than 5000 of them with foster parents, more than 8000 in social education institutions. Long too many, as youth women mean. But more could soon become, because a new law would further exacerbate the situation. What is particularly striking: The situations in the individual federal states are fundamentally different. This is truly nonsensical federalism!
No to the headscarf ban. This is rather unusual: For the turquoise-blue idea of the ban on headscarves even at elementary schools, NO categorical no comes from the opposition. Both SPÖ and neos can get him something. However, they demand an overall solution to the integration issue. That seems constructive!
No "Drover ." The ÖVP FPÖ government is often said to be "Drover ." With the so-called "Site Development Act ," which would have provided for any major project whose planning permission is allowed longer than 18 months to be automatically allowed, despite environmental concerns, the government is now steering in. A toned down form is due to be decided on Wednesday.
Have a nice day !
Goedemorgen !
Te veel kinderen gescheiden van ouders. Ze zijn angstaanjagende cijfers die nu in het hart van onze huidige "focal point ": al bijna 14.000 kinderen zijn, als de officiële Duits wordt genoemd, "vreemd-gehuisvest," dus niet leven met hun ouders-meer dan 5000 van hen met pleegouders, meer dan 8000 in instellingen voor sociaal onderwijs. Lang te veel, als jeugd vrouwen betekenen. Maar meer zou spoedig kunnen worden, omdat een nieuwe wet de situatie verder zou verergeren. Opvallend is vooral: de situatie in de afzonderlijke deelstaten is fundamenteel anders. Dit is echt onzinnig federalisme!
Nee tegen de headscarf verbod. Dit is nogal ongebruikelijk: voor de turquoise-blauwe idee van het verbod op hoofddoekjes zelfs op basisscholen, geen categorische Nee komt van de oppositie. Zowel SPÖ en Neos kan krijgen hem iets. Zij eisen echter een algehele oplossing voor het integratievraagstuk. Dat lijkt constructief!
Nee "Reeder ." De regering van ÖVP FPÖ wordt vaak gezegd dat "Reedr ". Met de zogenaamde "site Development Act ", die zou hebben voorzien voor een groot project waarvan de bouwvergunning is toegestaan langer dan 18 maanden automatisch worden toegestaan, ondanks het milieu betreft, is de overheid nu sturen in. EEN afgezwakt formulier is te wijten aan worden besloten op woensdag.
Fijne dag !
Goeie more !
Te veel kinders van ouers geskei. Hulle is skrikwekkend figure is nou by die hart van ons huidige "fokuspunt ": reeds bykans 14,000 kinders is, soos die amptelike Duitse heet, "vreemde-gehuisves," dus nie leef met hul ouers-meer as 5000 van hulle met Afrikanernasie ouers, meer as 8000 in sosiale onderwysinstellings. Lank te veel, aangesien jeug vroue beteken. Maar meer kon gou raak, omdat 'n nuwe Wet sou verder vererger die situasie. Wat veral opvallend: die situasies in die individuele federale state is fundamenteel anders. Dit is werklik nonsens federalisme, gedoen!
Nee vir die kopdoek ban. Dit is eerder ongewoon: vir die turkoois-blou idee van die verbod op headscarves selfs by elementary skole, geen categorical Nr kom van die opposisie. SPÖ en neos kan hom iets kry. Hulle eis egter 'n algehele oplossing vir die kwessie van integrasie. Dat dit lyk of konstruktiewe!
Nee "Drover ." Die ÖVP FPÖ regering word dikwels gesê dat "Drover ." Met die sogenaamde "Webwerf ontwikkeling Wet ," wat sou voorwaarde vir enige groot projek wie se beplanning toestemming mag langer as 18 maande outomaties toegelaat word, ten spyte van omgewings bekommernisse, die regering is nou stuur. 'N getinte af vorm is as gevolg van besluit word op Woensdag.
Geniet 'n lekker dag !
Godmorgen !
Alt for mange børn er adskilt fra forældrene. De er skræmmende tal, der nu er kernen i vores nuværende "focal point ": allerede næsten 14.000 børn er, som den officielle tyske kaldes, "Strange-hus," så du skal ikke leve med deres forældre-mere end 5000 af dem med foster forældre, mere end 8000 i sociale uddannelsesinstitutioner. Længe for mange, som ungdoms kvinder betyder. Men mere kan snart blive, fordi en ny lov vil forværre situationen yderligere. Hvad der er særligt slående: situationen i de enkelte delstater er fundamentalt forskellige. Det er virkelig meningsløst føderalisme!
Nej til tørklæde forbuddet. Det er ret usædvanligt: for den turkis blå idé om forbuddet mod tørklæder, selv i grundskoler, kommer ingen kategorisk fra oppositionen. Både SPÖ og Neos kan få ham noget. De kræver imidlertid en samlet løsning på integrationsspørgsmålet. Det virker konstruktivt!
Nej "kørte ". Den ÖVP FPÖ regering er ofte siges at være "hobetal ." Med den såkaldte "site Development Act ", som ville have givet et stort projekt, hvis byggetilladelse er tilladt mere end 18 måneder, der automatisk tillades, på trods af miljøhensyn, er regeringen nu styrende i. EN nedtonet form skal afgøres på onsdag.
Hav en god dag !
God morgen !
For mange barn adskilt fra foreldre. De er skremmende tall som nå er i hjertet av vår nåværende "brennpunkt ": allerede nesten 14 000 barn er, som den offisielle tysk kalles, "Strange-huset," så ikke leve med foreldrene sine-mer enn 5000 av dem med Foster foreldre, mer enn 8000 i samfunns utdanning institusjoner. Lenge for mange, som unge kvinner mener. Men mer kan snart bli, fordi en ny lov vil ytterligere forverre situasjonen. Hva er spesielt slående: situasjonene i den enkelte føderale stater er fundamentalt annerledes. Dette er virkelig nonsens Føderalisme!
Nei til skaut forbudet. Dette er ganske uvanlig: for den turkis-blå ideen om forbudet mot hodeplagg selv på barneskoler, ingen kategoriske ingen kommer fra opposisjonen. Både SPÖ og Neos kan få ham noe. Men de krever en samlet løsning på integrering problemet. Det virker konstruktivt!
Ingen "Drover ." Den ÖVP FPÖ regjeringen ofte sies å være "Drover ." Med den såkalte "site Development Act ", som ville ha gitt for alle større prosjekt hvis planlegging tillatelse er tillatt lenger enn 18 måneder å bli automatisk tillatt, til tross for miljøhensyn, regjeringen er nå styring i. EN tonet ned form er grunn til å bli avgjort på onsdag.
Ha en fin dag !
God morgon !
För många barn separerade från föräldrarna. De är skrämmande siffror som nu är i centrum för vår nuvarande "kontaktpunkt ": redan nästan 14 000 barn är, som den officiella tyska kallas, "Strange-inrymt," så inte bor med sina föräldrar-mer än 5000 av dem med fosterföräldrar, mer än 8000 i sociala läroanstalter. Länge för många, som ungdoms kvinnor menar. Men mer kan snart bli, för en ny lag skulle ytterligare förvärra situationen. Vad som är särskilt slående: situationen i de enskilda delstaterna är fundamentalt olika. Detta är verkligen meningslös federalism!
Nej till huvudduk förbud. Detta är ganska ovanligt: för den turkos-blå idén om förbudet mot huvudduk även i grundskolor, kommer ingen kategorisk nr från oppositionen. Både SPÖ och Neos kan få honom något. De kräver dock en helhetslösning på integrationsfrågan. Det verkar konstruktivt!
Nej "Drover ". Den ÖVP FPÖ regeringen sägs ofta vara "Drover ." Med den så kallade "WebbplatsUtvecklings lagen ", som skulle ha gett för alla större projekt vars planerings tillstånd är tillåtet längre än 18 månader för att automatiskt tillåtas, trots miljöhänsyn, regeringen nu styr in. EN nedtonad form kommer att beslutas på onsdag.
Ha en bra dag !
Góðan daginn !
Of mörg börn aðskilin frá foreldrum. Þær eru Skelfilegar tölur sem eru nú á hjarta okkar núverandi "brennipunktur ": þegar næstum 14.000 börn eru, eins og opinberi Þjóðverjinn heitir, "Skrýtin-húsaðist," svo ekki búa hjá foreldrum sínum-meira en 5000 af þeim með fósturforeldrum, meira en 8000 um félagslega menntastofnanir. Langt of margir, sem ungkonur meina. En fleira gæti fljótlega orðið, því ný lög myndu sjaldnast versna við ástandið. Hvað er sérstaklega sláandi: aðstæður í einstökum sambandsríkjum eru í grundvallaratriðum ólíkar. Þetta er sannarlega ekki Nærvera alræðishyggja!
Nei við höfuðstól bans. Þetta er frekar óvenjulegt: fyrir turkos-bláa hugmyndina um bann við heyrnartórum jafnvel í grunnskóla, engin flokkarvinna kemur úr andstöðu. Bæði spö og nevndirnar geta fengið hann eitthvað. Þeir krefjast hins vegar heildstæðar lausnar á samþættingarmálinu. Þetta virðist uppbyggjandi!
No "drover ." ÖVP FPÖ-Stjórnin er oft sögð vera "Drover ." Með svokölluðu "Svæðisþróunarlögum ", "sem hefði kveðið á um öll meiriháttar verkefni sem heimild hafa til skipulagsleyfis er heimilt lengur en 18 mánuði að vera sjálfkrafa heimil, þrátt fyrir umhverfisspár, sem stjórnvöld eru nú að braa í. Það er búið að ákveða tonð niður mynd á miðvikudögum.
Eigðu góðan dag !
Waiting for web fonts. There are TrueType fonts referenced on a Wikipedia page about the Klingon language.
Доброго ранку !
Занадто багато дітей відділені від батьків. Вони лякають цифри, які в даний час в центрі нашої нинішньої "координаційного центру": вже майже 14 000 дітей, як офіційна Німецька називається, "дивний-розміщується", так що не живуть зі своїми батьками-більше 5000 з них з прийомними батьками, більше, ніж 8000 у соціальних закладах освіти. Занадто багато, як означають молоді жінки. Але незабаром може стати, тому що новий закон буде сприяти подальшому посилити ситуацію. Що особливо вражає: ситуації в окремих федеральних державах принципово різні. Це дійсно безглуздо Федералізм!
Ні до хустку заборони. Це досить незвично: для бірюзового-синього ідеєю заборони на хусток навіть у початкових школах, жоден категоричний не походить від опозиції. Обидва SPÖ і Neos може змусити його щось. Однак, вони вимагають загального вирішення проблеми інтеграції. Це здається конструктивним!
No "drover ". ÖVP FPÖУРЯДУ часто кажуть, що "Drover ". З так званим "Закон про розвиток сайту", який би надав для будь-якого основного проекту, планування дозволу допускається довше, ніж 18 місяців, щоб бути автоматично допускається, незважаючи на екологічні проблеми, уряд зараз керма. Пом'якшив форму повинен бути вирішене на середу.
Гарного дня !
Доброе утро !
Слишком много детей отделены от родителей. Они пугающие цифры, которые в настоящее время в центре нашего текущего "координационный центр ": уже почти 14 000 детей, как официальный немецкий называется, "странно-размещены", так что не живут со своими родителями-более чем 5000 из них с приемными родителями, более чем 8000 в учреждениях социального образования. Слишком много, как молодые женщины означают. Но вскоре может стать еще больше, поскольку новый закон еще больше усугубит ситуацию. Что особенно поразительно: ситуации в отдельных федеральных государствах принципиально различны. Это действительно бессмысленный Федеральный!
Нет, к запрету на платок. Это довольно необычно: для бирюз-голубой идеи запрета на платки даже на начальных школах, NO категорическая нет приходит от оппозиции. И SPÖ, и Неос могут получить его что-то. Однако они требуют общего решения проблемы интеграции. Это кажется конструктивным!
Нет "Дровер ." ÖVP FPÖ правительство часто говорят, что "Дровер ". С так называемым "сайт разработки закона ", который бы обеспечил для любого крупного проекта, чье разрешение на планирование допускается дольше, чем 18 месяцев, чтобы быть автоматически разрешено, несмотря на экологические проблемы, правительство в настоящее время рулевой. Подтянутая вниз форма должна быть решена в среду.
Хорошего дня !
Добро утро !
Твърде много деца, отделени от родителите. Те са плашещи фигури, които сега са в основата на сегашната ни "фокусна точка ": вече почти 14 000 деца са, тъй като официалните немски език се нарича, "странно-настанени", така че не живеят с родителите си-повече от 5000 от тях с приемни родители, повече от 8000 в социални образователни институции. Твърде много, както означават младежки жени. Но повече може да стане скоро, тъй като нов закон ще задълбочи допълнително ситуацията. Какво е особено поразително: ситуациите в отделните федерални провинции са коренно различни. Това е наистина безсмислен федерализъм!
Не на забрадки БАН. Това е доста необичайно: за Тюркоазно-Синята идея на забраната за забрадки дори и в началните училища, не категорично не идва от опозицията. И двете SPÖ и Неос може да го получи нещо. Въпреки това, те изискват цялостно решение на интеграционния въпрос. Това изглежда конструктивно!
No "Дроувър." ÖVP FPÖ правителство често казва, че е "Дроувър". С така наречения "закон за развитие на сайта ", който би предоставил за всеки голям проект, чието планиране разрешение е разрешено по-дълго от 18 месеца, за да бъде автоматично разрешено, въпреки екологичните проблеми, правителството е сега волана в. А тонизирана определени форми трябва да се реши в сряда.
Добро утро !
Omitted today.
Имајте убав ден !
Dzień dobry !
Zbyt wiele dzieci oddzielonych od rodziców. Są przerażające postacie, które są teraz w centrum naszych obecnych "centralnym punktem ": już prawie 14 000 dzieci są, jak oficjalny niemiecki nazywa, "Strange-mieści się", więc nie mieszkają z rodzicami-ponad 5000 z nich z rodzicami zastępczymi, ponad 8000 w instytucjach edukacji społecznej. Długo zbyt wiele, jak młodzież myśli. Ale więcej może wkrótce stać, ponieważ nowe prawo będzie jeszcze bardziej zaostrzyć sytuację. Co jest szczególnie uderzające: sytuacje w poszczególnych krajach związkowych są zasadniczo różne. To jest naprawdę bezsensowne federalnego!
No to chusty bana. Jest to dość nietypowe: dla turkusowo-niebieski pomysł zakazu chust nawet w szkołach podstawowych, nie kategoryczny nie pochodzi z opozycji. Zarówno SPÖ i Neos puszka metalowa dostać jego coś. Jednak wymagają one ogólnego rozwiązania problemu integracji. To wydaje się konstruktywne!
Nie "przejechał ." ÖVP FPÖ rząd jest często uważany za "tłumu ". Z tzw "site Development Act ", który dostarczył dla każdego dużego projektu, którego pozwolenie na budowę jest dozwolone dłużej niż 18 miesięcy, które mają być automatycznie dozwolone, mimo problemów środowiskowych, rząd jest teraz kierownicy. Stonowana forma powinna być podjęta w środę.
Miłego dnia!
Dobré ráno !
Príliš veľa detí oddelených od rodičov. Sú desivé postavy, ktoré sú teraz v centre nášho súčasného "ohnisková bod ": už takmer 14 000 deti sú, ako oficiálny nemecký sa nazýva, "podivné-sídli," takže nežijú so svojimi rodičmi-viac ako 5000 z nich s podporou rodičov, viac ako 8000 v inštitúciách sociálneho vzdelávania. Príliš veľa, ako mládežnícke ženy znamenajú. Ale viac by sa čoskoro stalo, pretože nový zákon by ďalej zhoršiť situáciu. Čo je obzvlášť pozoruhodné: situácia v jednotlivých spolkových štátoch sú zásadne odlišné. To je naozaj nezmyselný federálnej!
Nie šatku zákazu. To je pomerne nezvyčajné: pre tyrkysová-modrá myšlienka zákazu šatiek aj na základných školách, žiadne kategorické nie pochádza z opozície. Obaja SPÖ a Neos môže dostať ho niečo. Požadujú však celkové riešenie problému integrácie. Zdá sa, že konštruktívne!
Nie "prehnali ." ÖVP FPÖ vláda je často povedal, aby bol "jel ." S takzvaný "site Development Act ", ktorý by mal za predpokladu, pre všetky významné projekt, ktorého plánovanie povolenie je povolené dlhšie ako 18 mesiacov, ktoré majú byť automaticky povolené, a to napriek obavy o životné prostredie, vláda je teraz riadenia v. Tónovaný nadol formulár je potrebné rozhodnúť v stredu.
Pekný deň !
Miremengjes !
GOOGLE:
Omitted for today.
Keni një ditë të mbarë !
Dobro jutro !
Preveč otrok loči od staršev. So zastrašujoče številke, ki so zdaj v središču našega trenutnega "Goriščna točka ": že skoraj 14.000 otrok, kot je uradni nemški se imenuje, "Strange-houseed", tako da ne živijo s svojimi starši-več kot 5000 od njih s Foster starši, več kot 8000 v ustanovah za socialno izobra evanje. Veliko preveč, kot mladinske ženske pomenijo. Toda več bi lahko kmalu postalo, ker bi nov zakon še poslabšal položaj. Kaj je še posebej presenetljivo: situacije v posameznih zveznih državah so bistveno drugačni. To je resnično nesmiselno federalizem!
Ne za prepoved naglavne rute. To je precej nenavadno: za turkizno-modro idejo o prepovedi headscarves tudi v osnovnih šolah, ne kategorične ne prihaja iz opozicije. Oboje SPÖ ter Neos moči zaslužiti njega nekaj. Vendar pa zahtevajo celovito rešitev vprašanja vključevanja. To se zdi konstruktivno!
Ne "gonjač ." ÖVP FPÖ vlada je pogosto dejal, da je "Gonjač ." S tako imenovano "site razvoj Act ", ki bi predvidene za vsak večji projekt, katerega dovoljenje za načrtovanje je dovoljeno več kot 18 mesecev, ki se avtomatično dovoli, kljub okoljski pomisleki, vlada je zdaj volanom v. Napeta določitvi obrazec je treba odločiti v sredo.
Imej lep dan !
Dobro jutro !
Previše djece odvojena od roditelja. Oni su zastrašujuće figure koje su sada u srcu naše trenutne "žarišne točke ": već gotovo 14.000 djeca su, kao što je službeni Njemački se zove, "Strange-smješten," tako da ne žive sa svojim roditeljima-više od 5000 od njih s udomiteljima, više od 8000 u socijalnim obrazovnim institucijama. Mnogo previše, kao što mlade žene znače. Ali više bi moglo uskoro postati, jer bi novi zakon dodatno pogoršali situaciju. Ono što je posebno upečatljiv: situacije u pojedinim saveznim državama su fundamentalno različiti. Ovo je stvarno besmislen federism!
Ne za zabranu marame. To je prilično neobično: za tirkizno-plava ideja zabrane na marame čak i na osnovnim školama, nema kategorički ne dolazi iz oporbe. I SPÖ i Neos mu mogu nešto nabaviti. Međutim, oni zahtijevaju ukupnu rješenje za pitanje integracije. To izgleda konstruktivno!
Nijedan "Drover ." ÖVP FPÖ vlada često je rekao da se "Drover ." Sa takozvani "položaj razvoj Act ", koji bi osigurao za bilo koji glavni projekt čiji je dozvola za planiranje je dopušteno duže od 18 mjeseci da se automatski dopušteno, unatoč okolišnim pitanjima, vlada je sada upravljanje u. Tonirana dolje oblik je zbog biti odlučeno u srijedu.
Lijep dan !
Добро јутро !
Много деце одвојена од родитеља. Они су застрашујуће личности које су сада у срцу нашег тренутног "фокалног зареза": већ скоро 14.000 деце је, као што се званични Немац зове, тако да не живе са својим родитељима-више од 5000 њих са хранитељским родитељима, више од 8000 у установама социјалне образовања. Много је много, као љто то знаие младе ћене. Међутим , више би могло ускоро да постане, јер би нови закон додатно погоршала ситуацију. Оно љто је посебно упадљиво: ситуације у савезним федералним дрћавама су фундаментално разлииите. Ово је стварно неуменит федерализам!
Не за забрану марама. Ово је прилично необично: за тиркизну-плаву идеју о забрани мараме чак и у основним школама, ниједан категориики не долази из опозиције. И СПÖ и Неос могу нељто да му ураде. Међутим , они захтевају свеобухватно решење питања интеграције. То изгледа конструктивно!
Не"Дровере". Влада ФПÖ је иесто говорила да је "Дровер". Са такозваним "развојем сајта", који би обезбедио било који значајан пројекат чијим је дозволама за планирање дозвољено дуже од 18 месеци да се аутоматски дозволи, упркос еколошким забринутостима, влада сада управља. ТАЈ формулар треба да буде одлучен у среду.
Желим вам пријатан дан !
Dobro jutro !
Previše dece se odvojilo od roditelja. One su zastrašujuće figure koje su sada u srcu naše trenutne "fokalne tačke ": već skoro 14.000 djece, jer se službeni njemački broj naziva, "čudno smješten", tako da ne žive sa svojim roditeljima-više od 5000 sa hraniteljskim roditeljima, više nego 8000 u institucijama socijalne obrazovanja. Previše ih je, kao što mlade žene znače. Međutim, to bi moglo uskoro postati, jer bi novi zakon dodatno pogoršali situaciju. Ono što je posebno upečatljivo: situacije u pojedinim saveznim državama su fundamentalno različite. Ovo je stvarno besmisleno federizam!
Ne za zabranu hidžaba. Ovo je prilično neobično: za tirkiznu plavu ideju o zabrani na hidžaba čak i u osnovnim školama, nema kategoričnih ne dolazi od opozicije. I SPO i neos mu mogu nešto donijeti. Međutim, oni zahtijevaju sveukupno rješenje za pitanje integracije. To izgleda konstruktivno!
Nema "Drover". Vlada ÖVP FPMEA se često kaže da je "Drover ". S takozvanim "" razvojnim činom na lokaciji , "što bi obezbijedilo bilo koji veliki projekat čija dozvola za planiranje dozvoljava duže od 18 mjeseci da bude automatski omogućeno, uprkos zabrinutostima vezanih za okoliš, vlada sad upravlja. U srijedu se treba odlučivati o krajnjoj formi.
Prijatan dan !
Dobré ráno !
Příliš mnoho dětí oddělených od rodičů. Jsou děsivé postavy, které jsou nyní v srdci našeho současného "ohnisko ": již téměř 14 000 děti jsou, jak oficiální německé nazývá, "Strange-sídlí," Takže nežijí se svými rodiči-více než 5000 z nich s Foster rodiče, více než 8000 v institucích sociálního vzdělávání. Příliš mnoho, jako mládež ženy znamenají. Mohlo se však brzy stát, protože nový zákon by situaci dále zhoršil. Co je obzvláště pozoruhodné: situace v jednotlivých spolkových zemích se zásadně liší. To je opravdu nesmyslné federálie!
Ne na šátek zákaz. To je poněkud neobvyklé: pro modro-modrá myšlenka zákazu šátků i na základních školách, žádné kategorické ne pochází z opozice. Jak SPÖ, tak i Neos mu mohou něco udělat. Požadují však celkové řešení problému integrace. To se zdá konstruktivní!
Ne "jel ." ÖVP FPÖ vláda je často řekl, aby byl "jel ." S tak-zvané "site rozvoj zákona ", který by poskytl pro každý velký projekt, jehož plánování povolení je povoleno déle než 18 měsíců, které mají být automaticky povoleny, i přes environmentální otázky, vláda nyní řídí. Zmírněny formulář má být rozhodnuto ve středu.
Hezký den !
Jó reggelt !
Túl sok gyermek elkülönül a szülőktől. Ők ijesztő számok, amelyek most középpontjában a jelenlegi "fókuszpont ": már majdnem 14 000 gyermek, mint a német hivatalos neve, "Strange-ház", így nem élnek együtt a szülők-több mint 5000 közülük felnevelni szülők, több mint 8000 a szociális oktatási intézményekben. Túl sok, mivel az ifjúsági nők jelentik. De hamarosan egyre inkább, mert egy új törvény tovább súlyosbítja a helyzetet. Ami különösen szembetűnő: az egyes Szövetségi Államok helyzetei alapvetően különbözőek. Ez valóban értelmetlen föderalizmus!
Nem a fejkendő tilalmat. Ez meglehetősen szokatlan: a türkiz-kék ötlet a tilalom fejkendőt még általános iskolák, nem kategorikus nem származik az ellenzék. Mindkettő SPÖ és Neos tud kap neki valami. Ugyanakkor átfogó megoldást követelnek az integrációs kérdésre. Úgy tűnik, konstruktív!
Nem "falka " A ÖVP FPÖ kormány gyakran azt mondják, hogy "falka ." -Val a tehát-hívott "telek fejlődés tett ," melyik akar volna feltéve részére akármi őrnagy tervez kinek tervezés engedély van engedélyezett hosszabb mint 18 hónapok-hoz lenni gépiesen engedélyezett, ellenére környezeti tartozik, a kormányzat van most kormányzás-ban. EGY hangszín legyőz forma van köszönhetően lenni eldöntött szerdán.
Legyen szép napod !
Hyvää huomenta !
Liian monta lasta erillään vanhemmista. Ne ovat pelottavia lukuja, jotka ovat nyt ytimessä nykyisen "Focal Point ": jo lähes 14 000 lasta, kuten virallinen Saksan kutsutaan, "Strange-sijaitsee," joten älä asu vanhempiensa kanssa-yli 5000 niistä on edistää vanhempien, yli 8000 sosiaalisen koulutuksen laitoksissa. Liian monta, sillä nuoret naiset tarkoittavat. Mutta enemmän voisi pian tulla, koska uusi laki pahentaisi entisestään tilannetta. Erityisen silmiinpistävää on se, että yksittäisten osavaltioiden tilan teet ovat täysin erilaisia. Tämä on todella järjetöntä federalismia!
Ei huivi kieltoa. Tämä on melko epätavallista: kun kyseessä on turkoosinsininen ajatus huiveja koskevasta kiellosta edes peruskouluissa, oppositiolta ei tule mitään ehdottoman mitään. Sekä SPÖ ja Neos voi saada hänet jotain. Ne vaativat kuitenkin kokonaisvaltaista ratkaisua yhdentymis ongelmaan. Tämä vaikuttaa rakentavalta!
Ei "drover's ." ÖVP FPÖ:N hallituksen sanotaan usein olevan "Drover ". Kanssa ns "sivuston Development Act ", joka olisi säädetty mitään suurta hanketta, jonka suunnittelu lupaa on sallittua yli 18 kuukautta voidaan automaattisesti sallia, vaikka ympäristö näkökohdat, hallitus on nyt ohja uksen. Lievennetty lomake on määrä päättää Keski viikkona.
Hauskaa päivän jatkoa !
Tere hommikust !
Liiga palju lapsi lahutatud vanematest. Nad on hirmutav arvud, mis on nüüd keskmes meie praegune "teabekeskuse ": juba peaaegu 14 000 lapsed on, nagu ametlik Saksa on kutsutud, "kummaline-majutatud," nii ei ela koos vanematega-rohkem kui 5000 neist koos edendada vanemad, rohkem kui 8000 haridusasutustes. Kaua liiga palju, nagu noored naised tähendavad. Aga rohkem võiks varsti muutuda, sest uus seadus halvendaks veelgi olukorda. Mis on eriti silmatorkav: olukordi üksikute föderaalsete riikide on täiesti erinevad. See on tõeliselt mõttetu föderaalne!
Ei pearätt keeld. See on üsna ebatavaline: sest Turquoise-sinine idee keelu headscarves isegi algkool, ei kategooriliselt ei pärineb opositsiooni. Nii SPÖ kui Neos saavad talle midagi. Kuid nad nõuavad üldist lahendust integratsiooni küsimuses. See tundub konstruktiivne!
Nr "karjaajaja ." Austria Rahvapartei FPÖ valitsus on sageli öelnud, et "Karjaajaja ." Mis nn "saidi arendamise seadus ", mis oleks ette nähtud mis tahes suure projekti, mille planeerimine luba on lubatud kauem kui 18 kuud, et automaatselt lubada, vaatamata keskkonnaprobleemid, valitsus on nüüd roolis. Toonides sätestatakse vorm on tingitud otsustatakse kolmapäeval.
Head päeva !
Bonjour !
Trop d'enfants séparés des parents. Ils sont des figures effrayantes qui sont maintenant au cœur de notre courant "point focal ": déjà près de 14 000 enfants sont, comme l'allemand officiel est appelé, "étrange-logé," ne vivent donc pas avec leurs parents-plus de 5000 d'entre eux avec des parents adoptifs, plus de 8000 dans les établissements d'éducation sociale. Beaucoup trop, comme les jeunes femmes signifient. Mais d'autres pourraient bientôt devenir, parce qu'une nouvelle loi aggraverait encore la situation. Ce qui est particulièrement frappant: les situations dans les différents États fédéraux sont fondamentalement différentes. C'est vraiment absurde fédéralisme!
Non à l'interdiction du foulard. C'est assez inhabituel: pour l'idée turquoise-bleu de l'interdiction du foulard, même dans les écoles élémentaires, aucun catégorique ne vient de l'opposition. SPÖ et Neos peuvent lui trouver quelque chose. Cependant, ils exigent une solution globale à la question de l'intégration. Cela semble constructif!
No "chasser ". Le gouvernement FPÖ ÖVP est souvent dit être «conduit». Avec le soi-disant "site Development Act ", qui aurait fourni pour tout projet majeur dont la permission de planification est autorisé plus de 18 mois pour être automatiquement autorisés, en dépit des préoccupations environnementales, le gouvernement est maintenant en direction. UNE forme atténuée devrait être décidée mercredi.
Bonne journée !
Bonjour !
Twò anpil moun te separe de paran. Yo se inquiétant figi sa kounye a nan kè nou kouran "focal point ": deja pwèske jiska 14,000 moun se yo ki nan, Alman ofisyèl la te rele, "lòt nasyon ki abite," se poutèt sa, pa rete ak yo paran yo plis ke 5000 yo ak paran adopsyon, plis pase 8000 nan enstitisyon edikasyon sosyal. Depi lontan twòp, tankou jenn fi vle di. Men, plis te kapab trè byento rive, paske yon nouvo lwa ta pi lwen aggraver sitiyasyon an. Sa patikilyèman Kriyèl: sitiyasyon nan chak eta federal yo fondamentalement diferan. Sa se vre wi: absurde fédéralisme!
Pa pou entèdi rossi a. Men plito se yon ka ki: pou turquoise-ble lide entèdiksyon sou retire menm nan lekòl elemantè, non non nominal soti nan opozisyon an. Tou de, SPÖ ak neos ka resevwa l' yon bagay. Sepandan, yo mande pou yon solisyon tout kesyon entegrasyon an. Ki sanble konstriktif!
Non "Drover ." Gouvènman ÖVP FPÖ an souvan te di ke se "Drover ." La sa yo rele ak "Kote ki gen devlòpman lwa ," ki kapab fè founi pou nenpòt gwo pwojè pèmisyon planifikasyon ki te pèmèt ke 18 mwa a gen otomatikman dwa, malgre pwoblèm anviwonmantal, gouvènman an kounye a ki dèyè bagay nan. Yon fòm aux desann gen pou te deside nan Mèkredi.
Bonne journée !
Buongiorno !
Troppi bambini separati dai genitori. Sono figure spaventose che sono ora al centro del nostro attuale "punto focale ": già quasi 14.000 bambini sono, come il funzionario tedesco è chiamato, "strano-ospitato", in modo da non vivere con i loro genitori-più di 5000 di loro con i genitori adottivi, più di 8000 negli istituti di educazione sociale. Lunghi troppi, come significano le giovani donne. Ma più presto potrebbe diventare, perché una nuova legge ulteriormente esacerbarebbe la situazione. Ciò che è particolarmente sorprendente: le situazioni nei singoli Stati federali sono fondamentalmente diverse. Questo è veramente senza senso federalismo!
No al divieto del velo. Questo è piuttosto insolito: per l'idea turchese-blu del divieto di velo anche nelle scuole elementari, nessun categorico non viene dall'opposizione. Sia SPÖ che Neos possono fargli qualcosa. Tuttavia, esigono una soluzione complessiva al problema dell'integrazione. Sembra costruttivo!
No "mandriano ". Il governo ÖVP FPÖ è spesso detto di essere "mandriano ". Con il cosiddetto "sito di sviluppo Act ", che avrebbe fornito per qualsiasi progetto importante il cui permesso di pianificazione è consentito più di 18 mesi per essere automaticamente consentito, nonostante le preoccupazioni ambientali, il governo è ora di sterzo. UNA forma attenuata è dovuta essere decisa il mercoledì.
Buona giornata !
Buna dimineata !
Prea mulţi copii separaţi de părinţi. Ele sunt figuri înfricoşătoare, care sunt acum în centrul nostru actual "punct focal ": deja aproape 14.000 de copii sunt, ca oficial german este numit, "Strange-adăpostite", aşa că nu locuiesc cu părinţii lor-mai mult de 5000 dintre ei cu părinţii adoptivi, mai mult de 8000 în instituţiile de învăţământ social. Mult prea mulţi, aşa înseamnă femeile tinere. Dar mai mult ar putea deveni în curând, pentru că o nouă lege ar agrava în continuare situaţia. Ceea ce este deosebit de izbitoare: situaţiile din Statele Federale individuale sunt fundamental diferite. Acest lucru este cu adevărat federalism lipsit de sens!
Nu la interdicţia vălului. Acest lucru este destul de neobişnuit: pentru ideea turcoaz-albastre a interdicţiei asupra vălului, chiar şi la şcolile elementare, nici un categoric nu vine de la opoziţie. Ambele SPÖ şi Neos îi pot aduce ceva. Cu toate acestea, acestea cer o soluţie globală la problema de integrare. Pare constructiv!
Nu, nu. Guvernul ÖVP FPÖ este adesea declarat a fi "condus ." Cu aşa-numitele "site Development act ", care ar fi furnizat pentru orice proiect major a cărui permisiune de planificare este permisă mai mult de 18 luni pentru a fi permisă în mod automat, în ciuda preocupărilor de mediu, guvernul este acum de direcţie inch UN formular tonifiat trebuie să fie decis miercuri.
O zi bună !
Buenos días !
Muchos niños se separan de sus padres. Son figuras aterradoras que ahora están en el corazón de nuestro actual "punto focal ": ya casi 14.000 niños son, como se llama el alemán oficial, "extraño-alojado," así que no viven con sus padres-más de 5000 de ellos con los padres adoptivos, más que 8000 en instituciones de educación social. Demasiados, como las mujeres jóvenes significan. Pero más pronto podría convertirse, porque una nueva ley exacerbaría aún más la situación. Lo que es particularmente sorprendente: las situaciones en los Estados federales individuales son fundamentalmente diferentes. ¡ Esto es un federalismo verdaderamente absurdo!
No a la prohibición del velo. Esto es algo inusual: para la idea turquesa-azul de la prohibición en pañuelos incluso en las escuelas primarias, ningún no categórico viene de la oposición. Tanto el SPÖ como el neos pueden conseguirle algo. Sin embargo, exigen una solución general al problema de la integración. ¡ Eso parece constructivo!
No "arriero ". El gobierno del ÖVP FPÖ se dice a menudo para ser "arriero ." Con el llamado "acto de desarrollo del sitio ", que habría proporcionado para cualquier proyecto importante cuyo permiso de planificación se permite más de 18 meses para ser automáticamente permitido, a pesar de las preocupaciones medioambientales, el gobierno está ahora dirigiendo pulg UNA forma atenuada se debe decidir el miércoles.
Que tengas un buen día !
Bon dia !
Massa molts nens separats dels pares. Són figures aterridores que ara estan al cor de la nostra actual " punt focal": ja gairebé 14.000 nens són, com s'anomena l'oficial alemany, "estrany-ubicat," perquè no viuen amb els pares-més de 5000 d'ells amb adoptants, més de 8000 en institucions d'educació social. Temps massa, com dir les dones joves. Però més aviat podria esdevenir, perquè una nova llei de vols a agreujar la situació. El que és particularment sorprenent: les situacions en els estats federals individuals són fonamentalment diferents. Això és realment absurd federalisme!
No a la prohibició del vel. Això és força inusual: per la idea de blau turquesa de la prohibició dels mocadors fins i tot a les escoles primàries, NO categòrica no prové de l'oposició. SPÖ tant neos pugui aconseguir alguna cosa. No obstant això, demanen una solució a la qüestió d'integració global. Que sembla constructives!
No "Drover ." El govern de l'ÖVP FPÖ sovint es diu que és "Drover ". Amb l'anomenat "Lloc desenvolupament acte ," que sempre per a qualsevol projecte important el permís de planejament es permet més de 18 mesos a automàticament es permeti, malgrat les preocupacions ambientals, el govern ara és directiu a. Cal una forma atenuada decidir el dimecres.
Que tinguis un bon dia !
Bom Dia !
Muitas crianças separadas dos pais. Eles são figuras assustadoras que estão agora no coração do nosso atual "ponto focal ": já quase 14.000 crianças são, como o alemão oficial é chamado, "estranho-alojados," por isso não vivem com seus pais-mais de 5000 deles com pais adotivos, mais do que 8000 em instituições de educação social. Muito tempo, como as mulheres jovens significam. Mas mais logo poderia tornar-se, porque uma nova lei iria exacerbar ainda mais a situação. O que é particularmente marcante: as situações nos Estados federais individuais são fundamentalmente diferentes. Isto é um federalismo verdadeiramente absurdo!
Não à proibição do lenço de cabeça. Isso é bastante incomum: para a idéia turquesa-azul da proibição de lenços de cabeça, mesmo em escolas elementares, não categórica não vem da oposição. Os SPÖ e os Neos podem arranjar-lhe alguma coisa. No entanto, eles exigem uma solução geral para o problema de integração. Isso parece construtivo!
Não "Drover ." O governo de ÖVP FPÖ é dito frequentemente ser "Drover ." Com o chamado "site Development Act ", que teria fornecido para qualquer projeto importante cuja permissão de planejamento é permitida mais de 18 meses para ser automaticamente permitida, apesar das preocupações ambientais, o governo está agora a dirigir. UMA forma atenuada é devido a ser decidido na quarta-feira.
Tenha um bom dia !
좋은 아침 !
부모 로부터 분리 된 아 이들이 너무 많습니다. 그들은 지금 우리의 현재의 중심에 있는 무서운 숫자 "초점 ": 이미 거의 14000 어린이는, 공식 독일어가 호출로, "이상한 보관," 그래서 그들의 부모와 함께 살지 않는다-보다 더 5000 위탁 부모와 함께, 이상 8000 사회 교육 기관에서. 청소년 들이 의미 하는 것 처럼 오랫동안 너무 많습니다. 그러나 새로운 법률이 상황을 더욱 악화 시킬 것 이기 때문에 곧 더 될 수 있을 것 이다. 특히 눈에 띄는 것: 개별 연방 주의 상황은 근본적으로 다르다. 이것은 참으로 무의미 연방 주의입니다!
아니 머리 스카프 금지에. 심지어 초등학교에서 조차 스카프에 대 한 금지의 청록색 블루 아이디어에 대 한이 오히려 이례적인 일 이다, 어떤 범주 없다 반대에서 온다. spö와 네오 스 모두 그에 게 뭔가를 얻을 수 있습니다. 그러나 통합 문제에 대 한 전반적인 솔루션을 요구 합니다. 건설적인 것 같다!
없음 "drover "입니다. övp fpö 정부는 종종 "drover " 라고 합니다. 환경 문제에도 불구 하 고 자동으로 허용 되는 계획 허가가 18 개월 이상 허용 되는 모든 주요 프로젝트에 대해 제공 되는 소위 "사이트 개발 법"으로, 정부는 이제 스티어링. 톤 다운 양식은 수요일에 결정 되기 때문입니다.
소리 나는대로의
Omitted today.
좋은 하루 되세요 !
早上好 !
太多的孩子与父母分离. 他们是可怕的数字, 现在是我们目前的 "焦点" 的核心: 已经有将近 14, 000名儿童, 正如官方德国人被称为 "陌生人居住,", 所以不要与他们的父母生活在一起-超过5000他们与养父母, 超过在社会教育机构中占八千人。太多, 就像年轻女性的意思。但更多的可能很快就会成为, 因为一项新的法律将使局势进一步恶化。特别引人注目的是: 各联邦州的情况根本不同。这真是无稽之谈的联邦制!
不, 禁止戴头巾.这是很不寻常的: 对于即使在小学也禁止戴头巾的红杉蓝色观念, 没有绝对的不来自反对派。斯普和尼奥斯都能给他买点东西。但是, 它们要求全面解决集成问题。这似乎是建设性的!
没有 "drover". "v p f p 政府常被说成是 "卓佛"。有了所谓的 "场地开发法", 它将规定任何重大项目的规划许可超过 18个月, 自动允许, 尽管环境方面的考虑, 政府现在正在指导。一个缓和的表格将于周三决定。
祝你今天愉快 !
早上好 !
太多的孩子與父母分離. 他們是可怕的數位, 現在是我們目前的 "焦點" 的核心: 已經有將近 14, 000名兒童, 正如官方德國人被稱為 "陌生人居住,", 所以不要與他們的父母生活在一起-超過5000他們與養父母, 超過在社會教育機構中占八千人。太多, 就像年輕女性的意思。但更多的可能很快就會成為, 因為一項新的法律將使局勢進一步惡化。特別引人注目的是: 各聯邦州的情況根本不同。這真是無稽之談的聯邦制!
不, 禁止戴頭巾.這是很不尋常的: 對於即使在小學也禁止戴頭巾的紅杉藍色觀念, 沒有絕對的不來自反對派。斯普和尼奧斯都能給他買點東西。但是, 它們要求全面解決集成問題。這似乎是建設性的!
沒有 "drover". "v p f p 政府常被說成是 "卓佛"。有了所謂的 "場地開發法", 它將規定任何重大專案的規劃許可超過 18個月, 自動允許, 儘管環境方面的考慮, 政府現在正在指導。一個緩和的表格將于週三決定。
祝你今天愉快 !
はようございます !
親から離れた子が多すぎます。 彼らは今私たちの現在の中心にある恐ろしい数字です "焦点 ": すでにほぼ14000の子供たちは、公式のドイツ語として、 "奇妙な収容され、" ので、両親と一緒に住んでいない-以上5000里親と一緒に、より多くの社会教育機関の8000。あまりにも多く、若者の女性が意味するように。しかし、より多くのすぐになる可能性があるため、新しい法律はさらに状況を悪化させるだろう。特に顕著である何: 個々の連邦国家の状態は根本的に異なっている。これは本当に無意味な連邦です!
スカーフ禁止に。これはかなり珍しいです: スカーフの禁止のターコイズブルーのアイデアのための小学校でも、ないカテゴリは反対から来ている。SPÖと、どちらも彼に何かを得ることができます。ただし、統合の問題に対する全体的なソリューションを要求します。それは建設的だ!
"家畜商人 " がありません。ÖVP FPÖ政府は、しばしば「家畜商人 」と言われています。と呼ばれる "サイト開発法 " は、計画の許可を自動的に許可される18ヶ月よりも長く許可されているすべての主要なプロジェクトのために提供していると、環境への懸念にもかかわらず、政府は今ではステアリングです。トーンダウンしたフォームは水曜日に決定される予定です。
音韻
omitted today.
良い一日を !
สวัสดี !
Omitted today.
มีวันที่ดี !
صباح الخير !
Omitted today.
أتمنى لك نهارا سعيد !
صبح بخیر !
Omitted today.
روز خوبی داشته باشید !
Բարի առավոտ !
Omitted today.
Հաճելի օր. !
Xayrli tong !
GOOGLE
Hayrli kun !
Magandang umaga !
Omitted today.
Magandang araw !
E kaaro !
GOOGLE
Eni a san e o !
Da safe !
GOOGLE
Yi murna sosai !
Ụtụtụ ọma !
GOOGLE
Nwee ọmarịcha ụbọchị !
დილა მშვიდობისა !
Omitted today.
კარგ დღეს გისურვებთ !
সুপ্রভাত !
Omitted today.
আপনার দিনটি শুভ হোক !
शुभ प्रभात !
Omitted today.
आपका दिन शुभ हो !
காலை வணக்கம் !
Omitted today.
ஒரு நல்ல நாள் !
Καλημέρα !
Omitted today.
Να εχεις μια ωραια μερα !
صبح بخیر !
Omitted today.
ایک اچھا دن کرو!
Pਸ਼ੁਭ ਸਵੇਰ !
Omitted today.
ਤੁਹਾਡਾ ਦਿਨ ਅੱਛਾ ਹੋ !
Habari za asubuhi !
Omitted today.
Siku njema !
בוקר טוב !
Omitted today.
שיהיה לך יום נעים !
እንደምን አደርክ !
Omitted today.
መልካም ቀን!
Subax wanaagsan !
Omitted today.
Maalin wanaagsan !
शुभ - प्रभात !
Omitted today.
हजुर को दिन राम्रो होस्। !
---
Original German Text (shown, edited slightly sometimes),
Courtesy of Klaus Herrmann & sometimes of Dr. Christoph Dichand,
Geschäftsführender Chefredakteur, (Managing Editor-in-Chief), Kronen Zeitung,
Chefredakteur & Herausgeber, (Editor-in-Chief & Editor), Kronen Zeitung,
English Translations Courtesy of Google Translate & BING Translate & rarely other translation engines, with further editing by some Blue Wizard (Zauberer in German) from the Planet Pluto
---
Generic Disclaimer: Please note that the US government currently believes that I have "Schizoaffective Disorder". "Schizoaffective Disorder" is a really bizarre and potentially severe mental health disorder that affects a person's behavior (thoughts, speech, and actions), so some people with that diorder cannot be held entirely liable for what they might think, so or do.
Also, please note that anything posted thus far on this website has been created and posted by me, Stephen Douglas Scotti, SSN: xxx-xx-3441, YOB: 1957. I have been using public Wi-Fi when necessary to do a variety of things, including work on this website. Please do not hold Wi-Fi providers, cellular internet phone service providers or Internet Service Providers (ISP's) liable for any offensive or bizarre things posted here, including but not limited to:
McDonalds' Österreich
Starbucks' Österreich
Various Hostels and Hotels throughout Western and Eastern Europe, but not all of them.
Various rail stations and public transportation systems throughout Western and Eastern Europe, but not all of them.
. . . .
subject to revision at a later date
Also, if there are privacy rights violations, please hire an attorney for me and talk to him or her first before you decide to file a lawsuit against me.
Here is a WIKI page describing Schizoaffective Disorder: Schizoaffective Disorder. There are probably thousands or tens of thousands of journal articles about Schizoaffective Disorder for anyone interested in reading more about that problem, for example, The schizoaffective disorder diagnosis: a conundrum in the clinical setting. .
I might add that sleep deprivation, starvation and homelessness are also contributory factors in mental illnesses. I experienced those conditions personally, initially by choice, and later out of necessity during 2018. In fact, I once went to a homeless shelter, knowing that I would not be allowed to stay there, but I went to ask them if they had a vacant bed for another homeless person that I know. Eventually, I will be so sleep deprived and delusional that I will be locked up in a psychiatric ward, and then I will not be able to blog anymore or operate my small business startup. That actually happened. I was locked up on a psychiatric ward briefly once again in 2018, but I was released after "winning" a commitment hearing.
My servicing SSA office in Minnesota has the address below. I will have to visit them to get change the way that my SSA Disability check is delievered to me:
SOCIAL SECURITY
SUITE 100
6161 AMERICAN BLVD W
BLOOMINGTON, MN 55438

and let them know that I would like to get off of Social Security Disability as soon as I make enough income from my startup business to qualify for that. (Last Update: 1 November 2018)
Some Idiots Are Savants © (™) Privacy Policy
for WWW.RADIMAGING.NET,
UNDER DEVELOPMENT:
courtesy of www.freeprivacypolicy.com

This privacy policy has been compiled to better serve those who are concerned with how their 'Personally Identifiable Information' (PII) is being used online. PII, as described in US privacy law and information security, is information that can be used on its own or with other information to identify, contact, or locate a single person, or to identify an individual in context. Please read our privacy policy carefully to get a clear understanding of how we collect, use, protect or otherwise handle your Personally Identifiable Information in accordance with our website.

What personal information do we collect from the people that visit our blog, website or app?
When ordering or registering on our site, as appropriate, you may be asked to enter your name, email address, mailing address, phone number, credit card information, or other details to help you with your experience.
When do we collect information?
We collect information from you when you place an order or enter information on our site.
How do we use your information?
We may use the information we collect from you when you register, make a purchase, sign up for our newsletter, respond to a survey or marketing communication, surf the website, or use certain other site features in the following ways:


To personalize your experience and to allow us to deliver the type of content and product offerings in which you are most interested.
To improve our website in order to better serve you.
To allow us to better service you in responding to your customer service requests.
To quickly process your transactions.
To send periodic emails regarding your order or other products and services.
To follow up with them after correspondence (live chat, email or phone inquiries)
How do we protect your information?
We do not use vulnerability scanning and/or scanning to PCI standards.
An external PCI compliant payment gateway handles all CC transactions.
We use regular Malware Scanning.
Your personal information is contained behind secured networks and is only accessible by a limited number of persons who have special access rights to such systems, and are required to keep the information confidential. In addition, all sensitive/credit information you supply is encrypted via Secure Socket Layer (SSL) technology. An external PCI compliant payment gateway handles all CC transactions.
We implement a variety of security measures when a user places an order to maintain the safety of your personal information.
All transactions are processed through a gateway provider and are not stored or processed on our servers.
Do we use 'cookies'?
Yes. Cookies are small files that a site or its service provider transfers to your computer's hard drive through your Web browser (if you allow) that enables the site's or service provider's systems to recognize your browser and capture and remember certain information. For instance, we use cookies to help us remember and process the items in your shopping cart. They are also used to help us understand your preferences based on previous or current site activity, which enables us to provide you with improved services. We also use cookies to help us compile aggregate data about site traffic and site interaction so that we can offer better site experiences and tools in the future.

We use cookies to:

Compile aggregate data about site traffic and site interactions in order to offer better site experiences and tools in the future. We may also use trusted third-party services that track this information on our behalf.
You can choose to have your computer warn you each time a cookie is being sent, or you can choose to turn off all cookies. You do this through your browser settings. Since browser is a little different, look at your browser's Help Menu to learn the correct way to modify your cookies.

Still working on these.

www.iplocate.io data:

IP Address: 107.23.176.162
Country: United States
Lat/Long: 39.0481,-77.4728

ipinfo.io data:

Country: US
Lat/Long: 30.0866,-94.1274
City: Beaumont
Region: Texas